Penn State College Spa, Massage, Hair 814-380-9772
Welcome to the only Hungarian owned and operated spa in Central PA. We exist to deliver a healthier, results-oriented spa experience to Happy Valley residents and visitors. Our services are more than mere luxury. Call or come visit us for a tour and complimentary consultation.
Book Your Appointment Online Right Now

We hope that everyone enjoys a Healthy and Happy Holiday. To help you Live Better - we are pleased to offer you some of the Healthiest Holiday Ideas ever.
Just Click Here or on the picture below for more details.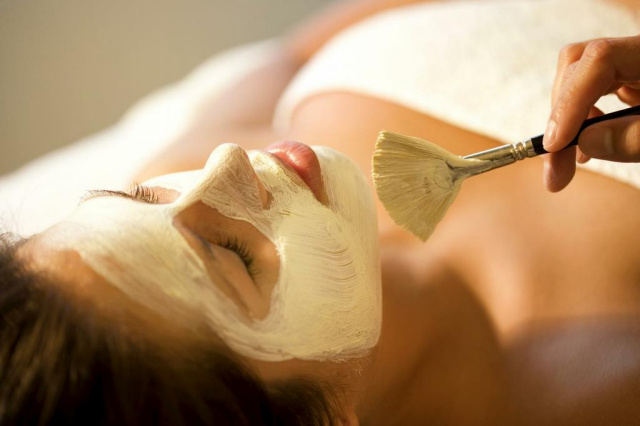 While EsSpa was honored as 'The Best Day Spa - 2013, 2014, 2015, 2016 and 2017' by readers of State College Magazine - we know that the only thing you really care about is how YOU feel after your visit. We know YOUR time is precious and that is why every day our entire staff dedicates themselves: to ensure that you get what you want and that you look and feel better after your visit. Everything we do - Training; Treatments; New Product Research; Special Offers; Consultations; Service Updates and Upgrades - we do with your better health and beauty as our Goal. YOU are so important to us that if you do not feel better afterward your treatment we will give you your money back!
The Best Spa in State College now even better. EsSpa Organic Skin Care at The Carnegie Inn State College is proud to announce it is America's premier Hungarian Hair Spa Resort. Our Spa Resort is dedicated to helping you live a healthy, stress-free, beautiful LIFE! Don't fall into the stress trap. Don't settle for not feeling better or looking great. Don't fall in to a dangerous cycle that can negatively impact on your overall physical (and mental) health and appearance. Guests understand that EsSpa Spa Treatments really do "work" and produce tangible results. Our Guests also appreciate the opportunity to escape from daily stress and anxiety. Learn more about EsSpa Spa and Hair Treatments and enjoy our "They Deserve It Package" or one of our other Day Spa Specials today! Take the first step. Visit EsSpa! Live Better! Feel Good! Enjoy Life!


Our Guests Come First
It is our greatest desire that you receive the most personalized treatment customized to your particular requirements. To accomplish this, we encourage every guest to schedule a complimentary consultation to discuss any skin/spa related issues with one of our highly-trained professional therapists and help you choose the most beneficial treatment. At EsSpa we are NEVER satisfied unless you are. Come read our guestbook or view some video testimonials and learn more about what makes us so different than any other spa.

Click Here for more of ESSpa Kozmetika's SpaTube
Weddings, Anniversaries, Birthdays & Special Events
A beautiful life together. A milestone reached. A goal achieved. Celebrate your special moment at EsSpa. We can accommodate any sized group from an intimate get together with Spa and Hair Treatments for family or best friends to 50+ person retreats. Ladies love the healthy pampering, Men love the relaxation and everyone will look great and feel better. We offer complete food and beverage service via our on-site AAA 4-Diamond rated Carnegie Inn restaurant and we have 20 luxuriously appointed guestrooms to accommodate your overnight stay. Our unique Dinner & Duet Massage Package. will make the most romantic Gift.. Call (814) 380-9772 for immediate Gift assistance.

EsSpa overlooks the 17th Green of the Toftrees Golf Course at 100 Cricklewood Drive - just 2 miles from the main campus of The Pennsylvania State University with easy access from every direction via I-99 and I-80. (See Map) and mere minutes from Beaver Stadium, The Bryce Jordan Center and State College Airport. Click here for directions.